History
The Bulman Project is a zinc and lead oxide deposit located in southern Arnhem Land in Australia's Northern Territory.
Admiralty Resources succesfully concluded negotiations with the traditional landowners to do sampling work on the mineral site which will help to better define the leases to determine the areas acceptable for prospecting.
Mineral Lease Numbers (MLN's) 726 and 727 (Marumba) form the Bulman Zinc and Lead Project and are held by Admiralty Resources NL (previously Thunderbolt Resources NL) through our wholly owned subsidiary Bulman Resources (formerly known as Moonlight Mining NL). The leases are held over the Bulman base metal (unclassified) resources defined in the 1950's by Enterprise Exploration Company (EEC). We currently have an Exploration Licence Application (21384) for 637 sq kilometres of land that includes MLN 726 and 727. Granting of the Licence will enhance our prospects of finding a much larger ore body and increasing the economics of the deposit.
Resource
Combined geological ore "reserves" estimated by EEC (later CRA Exploration Pty Ltd) in the 1950's, for several mineralised "shoots/veins" were 375,000 tonnes @ 15% Zn and 2% Pb of mainly oxide material.
The leases in part contain and are surrounded by early to middle Proterozoic McArthur Basin rocks including Katherine River Group, Mt Rigg Group and Roper Group lithologies transected by the northwest trending Bulman Fault which is associated with the zinc and lead mineralisation at Bulman.
The combined "reserves" figure quoted by EEC was estimated following a programme of shaft sinking and bulk sample analysis at several localities inside and outside the current leases. Later drilling downgraded zinc and lead potential at depth due to a significant sill of dolerite occurring at shallow to moderate depth beneath the known mineralisation. However, significant near surface zinc and lead oxide ore remains, but largely untested with respect to modern systematic sampling and drilling practices.
A literature review of available open file exploration data from the 1950's to the present day has highlighted the Bulman Leases and five nearby zinc and lead occurrences as having potential for at least one million tonnes of at-surface and near-surface exploitable oxide and sulphide ore at greater than 10% combined zinc and lead.
Markets
There is a wide range of applications for zinc in current markets. An indication of typical applications is shown below.
Galvanising steel to prevent corrosion and rust
Diecast, notably in the automobile industry
Brass (70% copper, 30% zinc) is particularly rust-resistant and so is used to make the hulls of sailing boats and other marine hardware.
Batteries and health
Global zinc demand is forecast to grow at an annual average rate of 2.7% until 2015, equivalent to an additional 322,000 tonnes each year.
Asia is expected to record the fastest rate of growth over the forecast period and to account for two-thirds of the global increase in demand in absolute terms.
In May 2009, three-month delivery zinc was last trading at $US1,900 per tonne.
Further information on the zinc market: http://www.metalin.com/zinc_solvent.html
Lead Minerals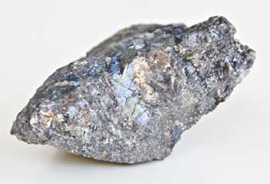 Zinc Minerals